Gerry Moss was born in Massachusetts in 1950 to an Air Force father.  He was the oldest of 8 children.
As a musician, Gerry has lived and worked in Europe, New York City, Los Angeles, Dallas, Ft. Worth, Houston, and Hardy, Arkansas. 
He started to play guitar wile in England at the age of six.  He watched an entertainer playing a guitar and he was hooked.  He instantly knew he wanted a guitar. 
Gerry attended a private high school where he began to write music.  He wrote some rock tunes for a high school show that were well accepted.  He began to perform in talent shows and began to attract attention as a performer. 
In addition to guitar, Gerry is accomplished on Banjo, mandolin, bass Guitar, dobro Guitar and keyboards.  For a review of country music guitars click here.
He is also a capable producer and engineer.  As an example, a CD he produced and engineered called "Maiden Voyage" for The Michael Gray Band can be listened to in the "Music" page of this site. 
Gerry has enjoyed teaching music and how to perform to young people with a patience and enthusiasm that has inspired them to meet their full potential. 
Gerry can perform and headline either as a solo artist accompanying himself on guitar or with his band, MOSSMAN.
MOSSMAN performs as a 3 or 4 piece group.  Each member of MOSSMAN contributes enormous skill and experience.  Drummer John Ware was a member of the bands for Linda Ronstadt, Emmylou Harris, and Michael Nesmith.  MOSSMAN performs with abandon, yet is tight.  Their performances are liberated but not reckless.  You may view the MOSSMAN videos on this site ("Red Rooster" & "You Can't Judge A Book By It's Cover").  These videos will say more about MOSSMAN than words can tell.
Gerry also performs with bands named Red Barn Ramblers and Reckless Red. 
Gerry's first love is the blues.  Much of his music reflects this.  However, on the "Music" page of this site you can listen to Gerry performing other genre's also as he performs solo on acoustic guitar.  (See Nickels 'n Dimes). 
One of Gerry's previous bands, "the Famous Unknowns," was the house band at B.B. King's Blues Club in Memphis, TN for over 2 years.  A subsequent band, "Gerry Moss And The Drive" was also a regular at B.B. King's. 
At one time, due to his popularity and demand, Gerry performed up and down Beale Street headlining as a single or with a bad so often and at so many venues and events, he was referred to as "The Iron Man Of Beale Street." 
As a solo artist, Gerry has been the opening act for Leon Russell (3 times), Richie Havens (twice), Mose Allison, and Robby Krieger (guitarist for the Doors).  Terry has been the band leader for David Lynn Jones' band.  He was also the bass guitar player for Lloyd Price (Personality, stagger Lee, Lawdy Miss Claudy). 
Gerry has performed in shows with R&B and blues artists such as Bobby "Blue" Bland, Albert Collins, Rufus Thomas, Edgar Winter, Joe Walsh, Steve Winwood, Johnny Rivers, Mose Allison, Albert King, and Buddy Guy. 
Gerry has also performed with C&W artists such as Merle Haggard, George Jones, Willie Nelson, Charlie Pride, Hank Williams, JR., and Clint Black's band.  
*******************************
Gerry Moss performed at Ronald Reagan's second inauguration as a member of the Johnny Lee and the Urban Cowboy Band.  Jerry Lee Lewis and Kool And The Gang were also on the bill.  This is a photo of him at the inauguration with a friend.  Nice threads, Gerry. Baby blue tux, white shoes.  Crazy!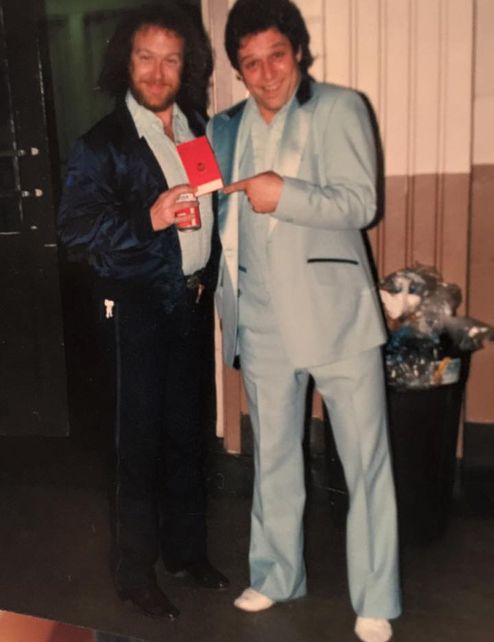 John Lee Ham (born July 3, 1946) is an American country music singer known professionally as Johnny Lee. His 1980 single "Lookin' for Love" became a crossover hit, spending three weeks at number 1 on the Billboard country singles chart while also appearing in the Top 5 on the Billboard Pop chart and Top 10 on Billboard's Adult Contemporary chart. He racked up a series of country hits in the early and mid-1980s.
Lee grew up on a dairy farm in Alta Loma, Texas. In high school he formed a rock n' roll band, "Johnny Lee and the Roadrunners". After graduation Lee enlisted in the United States Navy and served a tour of duty on the USS Chicago, a guided missile cruiser. After his discharge, he played cover tunes in Texas nightclubs and bars throughout the 1960s.
Lee worked 10 years with Mickey Gilley, both on tour and at Gilley's Club in Pasadena, Texas. The soundtrack from the 1980 hit movie Urban Cowboy, which was largely shot at Gilley's, catapulted Lee to fame. The record spawned several hit singles, including Lee's "Lookin' for Love."
In addition to "Lookin' for Love", Lee had five songs reach the top of the Billboard magazine Hot Country Singles chart: "One in a Million" (1980); "Bet Your Heart on Me" (1981); "The Yellow Rose" (1984, a duet with Lane Brody and the theme song to the NBC TV-series of the same name); and "You Could Have Heard a Heartbreak" (1984). His other major hits include "Pickin' Up Strangers" (1981), "Prisoner of Hope" (1981), "Cherokee Fiddle", "Sounds Like Love", "Hey Bartender" (1983 – Later covered by the Blues Bros), "Rollin' Lonely", and "Save the Last Chance" (1985).
****************************
Gerry Moss was in BB King's first house band at his club in Memphis.  The name of the band was The Famous unknowns.  This is a photo of Gerry and the band with BB King.  Gerry is front far right.  May you rest in peace, BB.  It was a great time.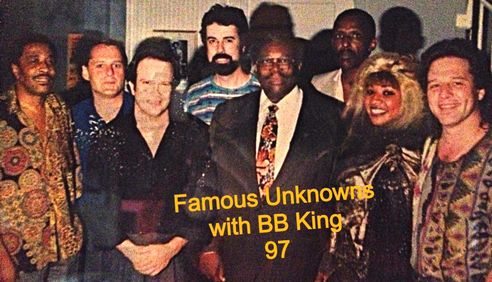 *****************************
Gerry Moss was a member of the David Lynn Jones Band.  Here is a David Lynn Jones video (The Rogue).   You can also see Gerry over DLJ's right shoulder (left as we are looking at him). 
You can also see Gerry in other DLJ videos.  They are worth looking up.  David Lynn Jones was a darn good singer/songwriter.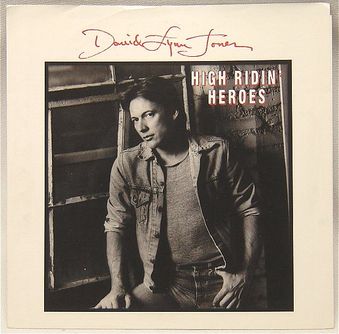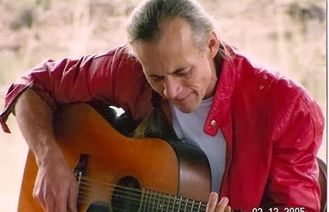 David Lynn Jones (born January 15, 1950 in Bexar, Arkansas) is an Americancountry music singer-songwriter. Between 1987 and 1994, Jones released four studio albums. He also charted four singles on Billboard Hot Country Singles & Tracks chart. His highest charting single, "Bonnie Jean (Little Sister)," peaked at number ten in 1987.
As a songwriter, Jones wrote "Living in the Promiseland," a number one hit for Willie Nelson in 1986.
 David Lynn Jones Videos: Compilation
Music to make you feel good. Various genres.